3....2....1....BLAST OFF! Come blast off with Ms. Spitzer-Tjelde and Fairview Junior High students as they launch their pop bottle rockets on Wednesday morning beginning at 8:15. The rockets will fly. Parents and the public are welcome to come watch.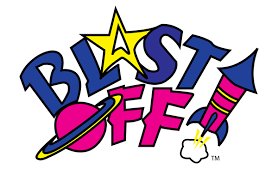 Good afternoon. There are quite a few students/parents who still need to complete registration forms. Please log in to Power School, select forms, and ensure that all forms have been submitted. Thank you so much for your assistance in this matter. We hope to complete all forms by this Thursday.
A couple things from Chef Staci: Wednesday August 30- Lunch menu was changed to accomodate for some FRESH locally raised and donated Sweet Corn from the Rau family! The kiddos and staff appreciate the generous donations of garden produce this year: Bev and Doug Danielson Kathy and Terry Gaffield Mike and Lynette Wicorek Mason and Kristen Wicorek Jason and Taunya Rau family Faith and Robert Oakland Ken And Gracie Sharbono Alisha and Tracey Rowlett Brandi Tjelde and Kip Hurley

Good morning and welcome to the 2023 school year. Please remind your students that the "commons" door will be used to enter the cafeteria for breakfast. It is going to be a GREAT school year!

Today Fairview School will embark on a path to begin creating the school's "learning profile." Establishment of a set of skills students will need to be successful following graduation. We would like your input. Please respond to the following prompts.

I would like to commend Mrs. Solem and Ms. Gustafson on a successful first day of high school registration. Also, remind parents and students that sophomore and freshman registration will continue on August 10. Please check your email for any additional sign-up times.

Ms. Motichka submitted her resignation on 8/1/23 and will not be returning for the 23-24 school year. Please assist in spreading the word that Fairview Schools is in need of a full or part-time music teacher. Please contact the office 406-742-5265 ASAP if interested.
Last donut day of 2022-2023 !!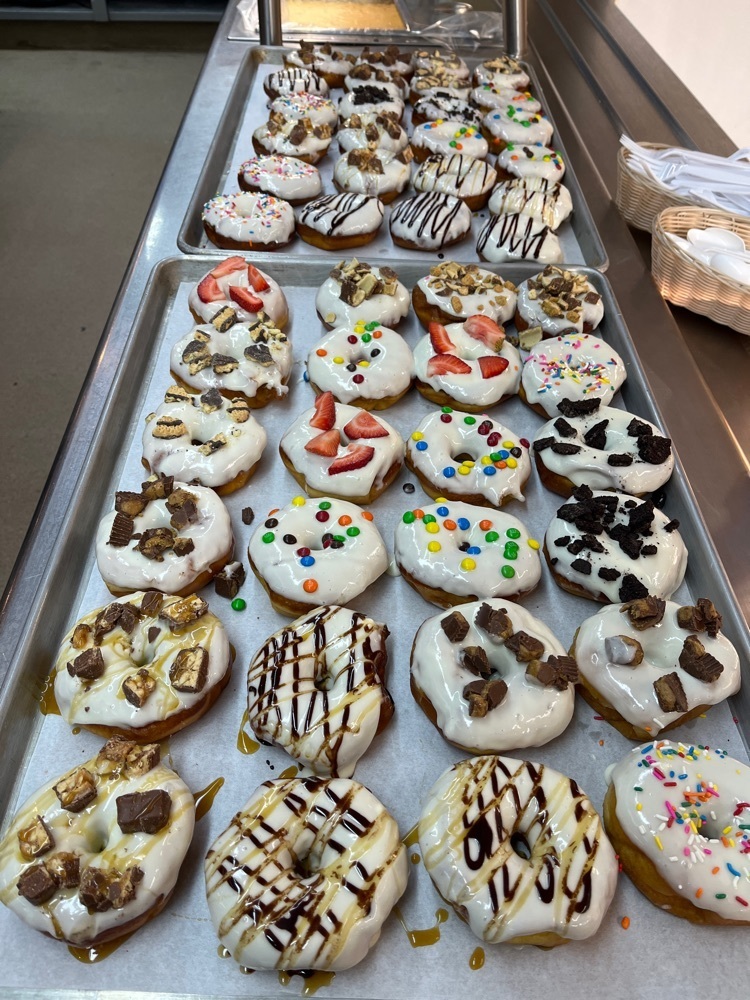 MENU CHANGE- Today is Tacos-Soft or Crispy-Mexi-corn-Fresh Pears-Churros Tuesday is Ham/Turkey Cheese Sammies-Waffle Fries-Cucumbers-Carrots-Orange and Apple Slices Limited "Salad Bar" This week
FHS seniors were treated to their last school lunch today. Gourmet burger and milkshake bar! We have enjoyed cooking for you the last 2 years-Chef Staci and crew. 👩🏼‍🍳 Best of luck to you all!!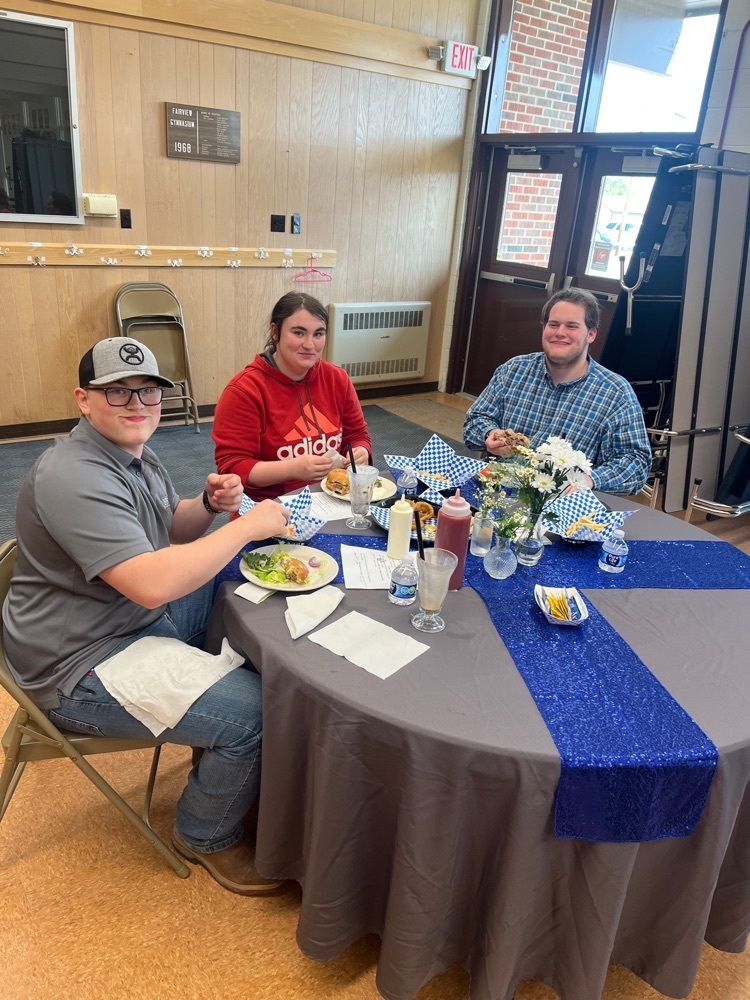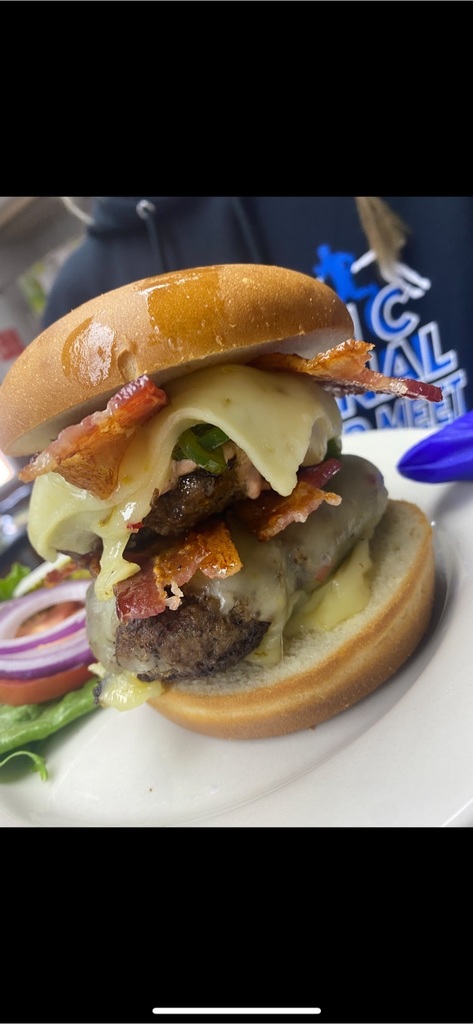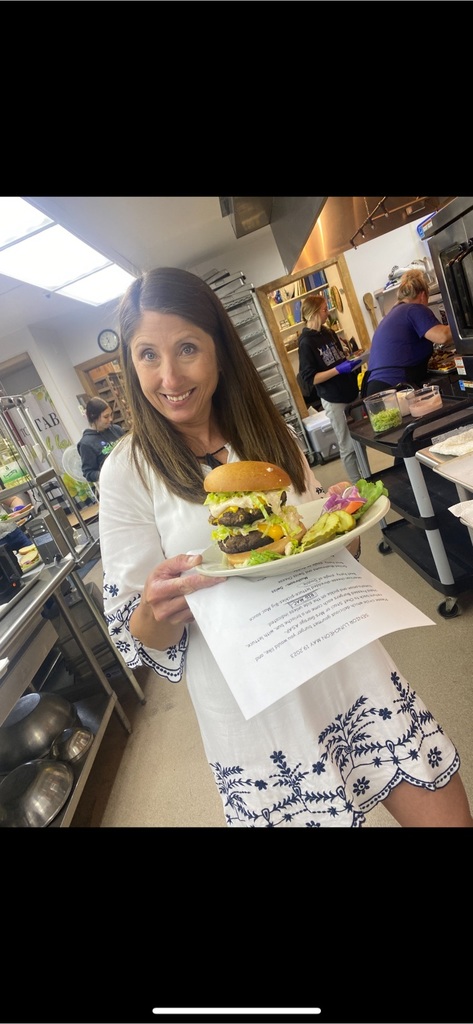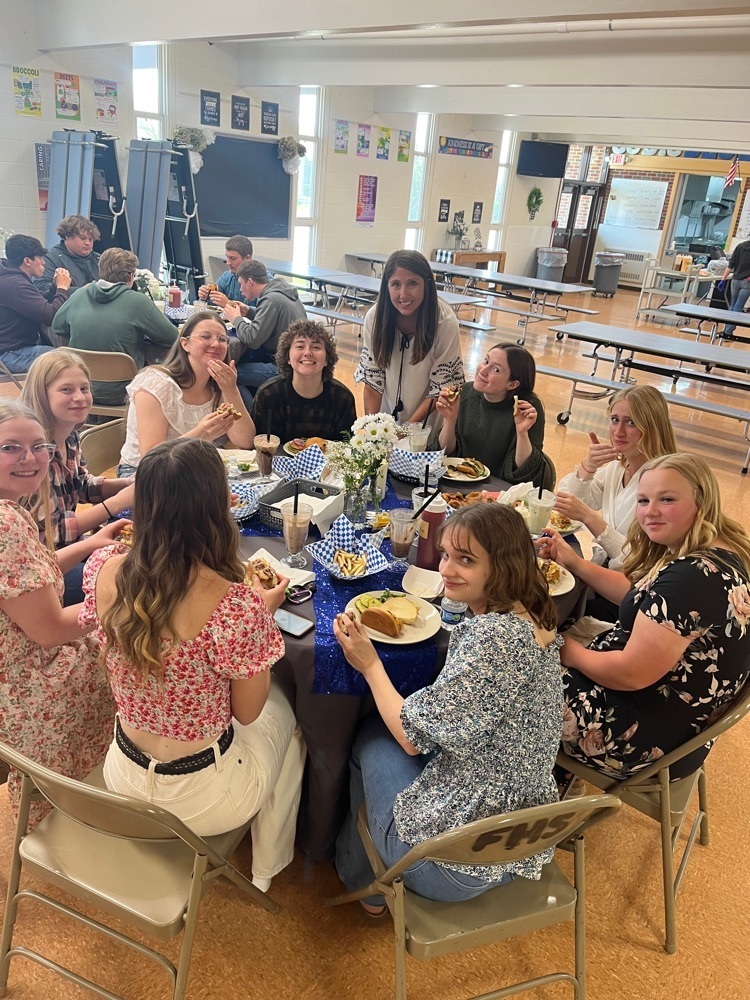 MENU CHANGE FOR TODAY! Orange Chicken-Rice-Sesame Green Beans-Fresh Strawberries- Thursday- We will have Fajita Chicken Salad

Fairview Schools recently brought in an IROC2 presenter that offered our students useful information on digital citizenship and social media awareness. IROC2 suggested the two attached resources be shared with parents.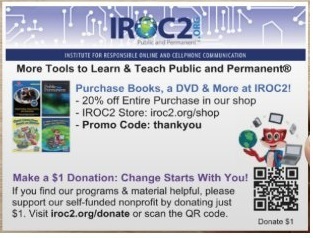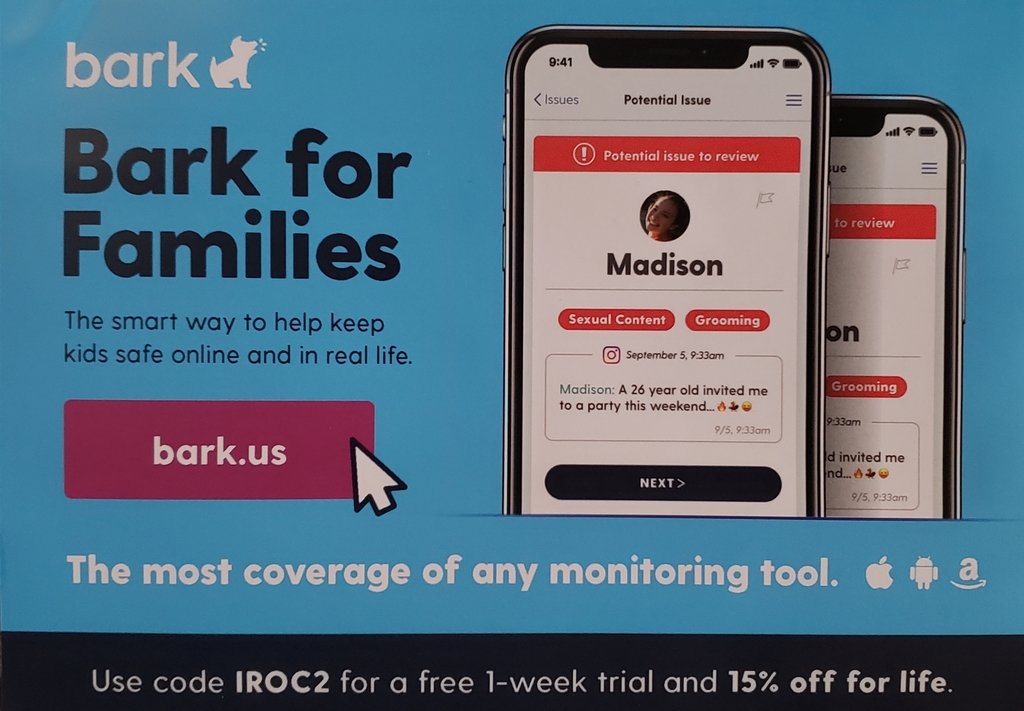 The sophomores are busy dissecting as they are finishing up their comparative anatomy unit.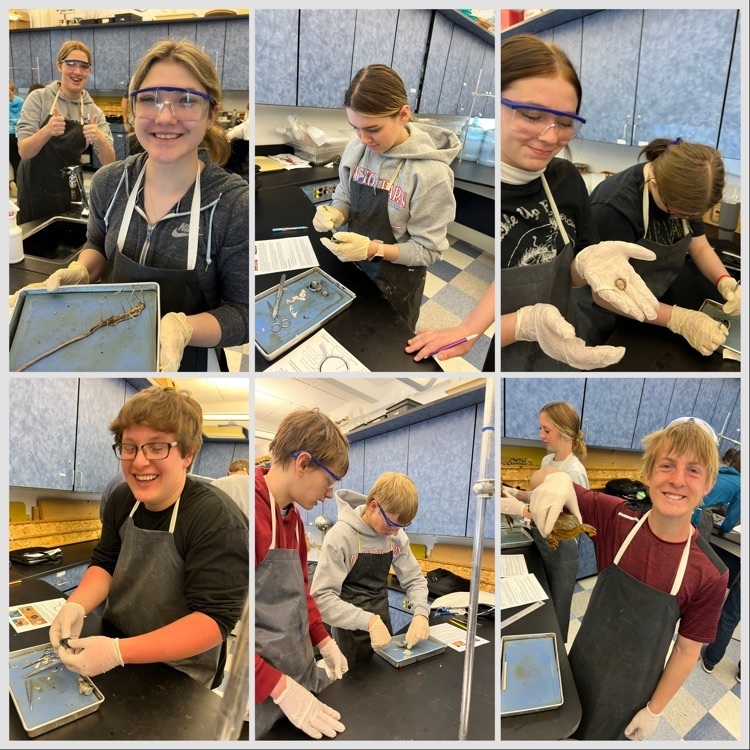 Day 2 of Educator Week is finished. It's over. So lucky to work with such a dedicated staff It feels like I uncovered a 4-leaf clover. And it makes me grin to see all giggle and laugh. The prizes from Stockman Bank sure made us all smile, Thank you for all the support and for going the extra mile. And to the new visitor that showed up at the school Hats off to Mayor Bieber's praise and support. Man was that cool! What could Day 3 possibly have in store?? Maybe a little bit less…Maybe a little bit more.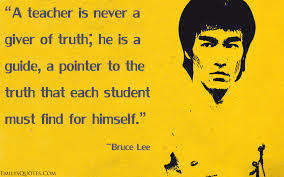 To the Fairview Educators, we give thanks, For guiding us on our paths. Big and little gestures mean a lot, We hope to show that you are not forgot. Efforts from the Yak Attack, Loaf and Jug, Page Turners and the Karren Family too, Your support helps us all plug through, And for that, we send a special THANK YOU. To all the teacher heroes big and small we say, Thanks for shaping our students every single day.
DONUT DAY! Who likes a plain donut? Not us!! 🍩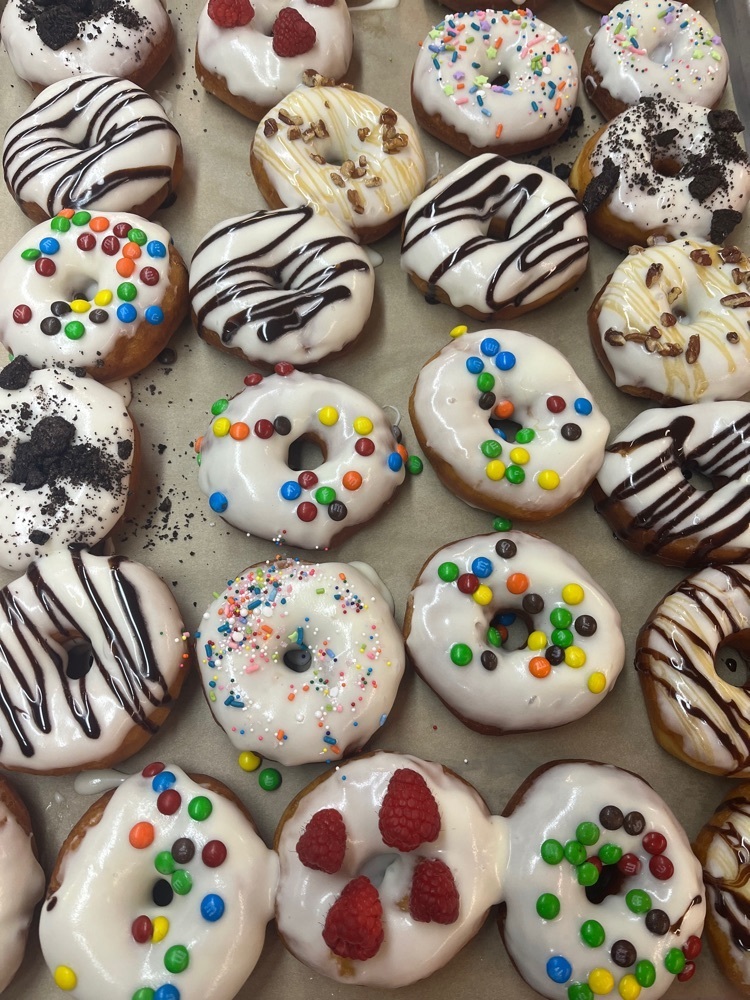 Saturday February 11- 5/6 jamboree concession menu! Come try our homemade breakfast pizza, and homemade donuts for breakfast! Homemade pepperoni and cheese available as well! Boys and girls games starting at 8:30 am! Come support our Warriors!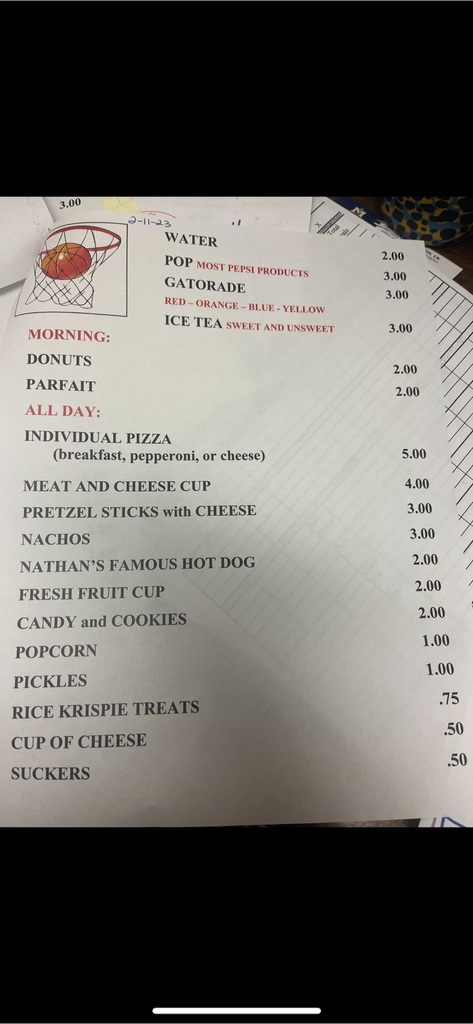 Friday February 10- Senior night concessions menu!
Concessions menu for Plentywood vs Fairview! Come hungry and we will feed you! Homemade pizzas-pretzels-cheeseburger soup! All profits go to Explore America kids!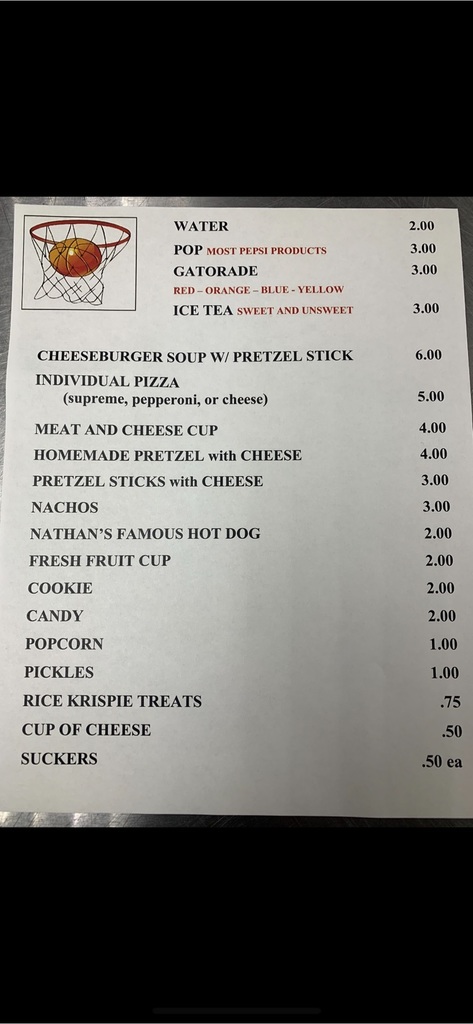 Please do not mss this FREE community event. See Dr. Sheryl Ziegler as she presents at Fairview School. You will be able to ask Dr. Ziegler questions at the event, but if you would like to submit one prior to the presentation, please do so by cclicking the link in the school's news feed. Help spread the word.